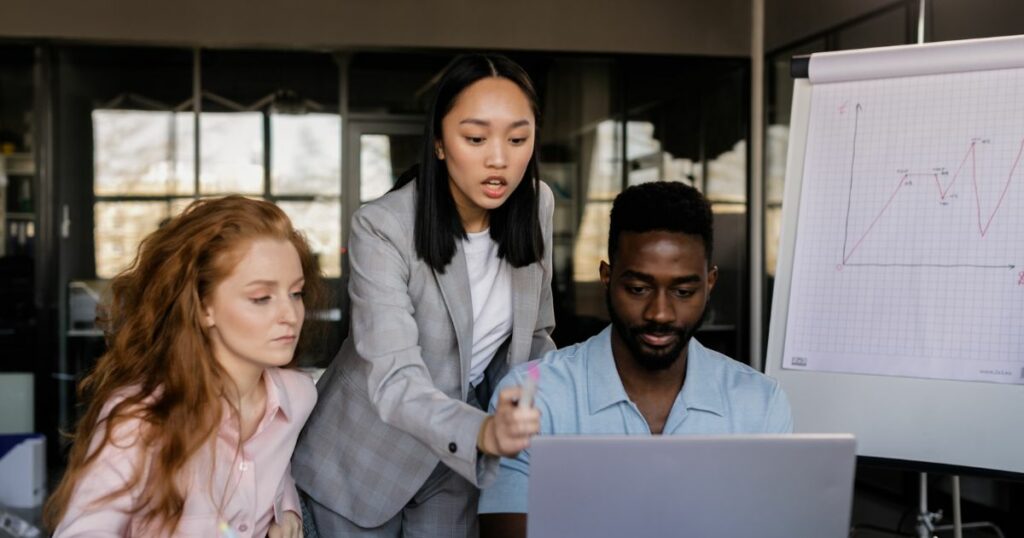 By Jona Ohm, APR 
In today's digital age, where information travels at the speed of a click, a business's reputation is more fragile than ever. A well-maintained reputation can build trust, loyalty, and growth, while a tarnished one can result in lost customers and opportunities. To ensure your brand's reputation remains in good standing, it's essential to take an active role in shaping the way your most important stakeholders perceive your business. 
The Power of Perception
How others view your brand can make or break your business. It's vital to remember that in today's interconnected world, everyone has a voice… and most people have social media accounts. This means that opinions about your brand can spread like wildfire. So, what can you do to protect your reputation?
Know What's Out There
Be Aware: Ignoring negative comments may be tempting, but it's best to know what people are saying about your brand and whether their claims hold water. Utilize search engines and social media platforms to monitor references to your company's name, key personnel, and products. Setting up Google alerts for these keywords will ensure you are notified whenever something related to your brand appears online.

Consider Your Findings: As you monitor comments, assess the situation. Do you need to address existing damage, or are the sentiments neutral or – hopefully – positive?
Neutral or Positive Sentiments
If your brand enjoys a neutral or positive reputation, consider yourself fortunate. You have time to proactively reinforce and enhance your brand's image. Here are some key steps to put in motion as soon as possible.  
Boost your Brand Visibility with all your Audiences
Employees: Ensure that your team members are well-informed about the positive aspects of your business and the mission they are working towards.

Consumers: Identify what your customers love most about your products or services and capitalize on those strengths.

Community: Highlight your business's support for the local community or nonprofit organizations. Showcase your social responsibility policies and sustainable practices, such as recycling and environmental protection. 
Establish Thought Leadership
Position your brand as a leader in your industry by sharing insights and information about your innovative approaches and strategies.

Show collaboration with leaders in the field. 
Build Trust through Advocates
Empower Employees: Encourage your team to become brand advocates by sharing their positive experiences and insights. A positive office culture often extends beyond the workplace.

Leverage Customer Reviews: Share positive customer reviews and actively seek more feedback from satisfied customers.

Transparency in Issue Resolution: Acknowledge any issues that arise and be transparent about the steps you're taking to resolve them.
Negative Sentiments
If your brand has faced negativity, don't despair; there are steps you can take to turn the tide.
Identify the Problem: Determine the root cause of negative comments. Is it related to a specific individual within your company, or a product? Maybe a particular policy or operational behavior?
Respond to Negative Feedback: Engage with negative reviews and comments promptly. Show your commitment to resolving problems and providing better experiences in the future.
Be Open to Change: Assess whether your business needs to make fundamental changes to address the issues at hand. For instance, consider implementing recycling programs or protecting natural resources if environmental concerns are raised. Be realistic about what changes can be made and communicate the reasons for any delays or challenges.
A Worthwhile Effort
Reputation management is an ongoing process that requires proactive efforts to protect and enhance your brand's image. By staying aware of what's being said about your brand, reinforcing positive aspects, addressing issues transparently, and engaging with your audience, you can build a strong and resilient reputation. Your brand's reputation is an invaluable asset that can influence consumer choices and long-term success. Investing in reputation management is a worthy investment in the future prosperity of your business.
At Avant Solutions, we are dedicated to providing leaders with the tools and strategies necessary for effective reputation management. When the worst happens and your brand faces challenges, we can assist you in communicating effectively with your most important stakeholders. Our commitment is to help you navigate the complexities of reputation management and emerge with your brand's integrity intact.